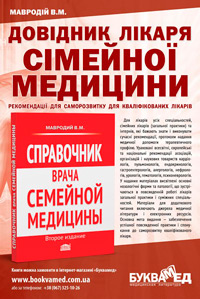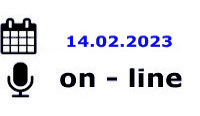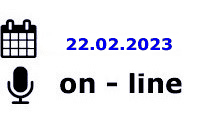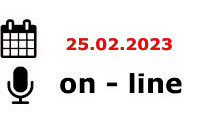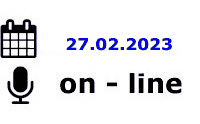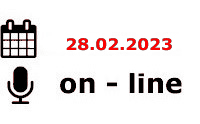 ---
СІМЕЙНІ ЛІКАРІ ТА ТЕРАПЕВТИ
день перший
день другий
---
АКУШЕРИ ГІНЕКОЛОГИ
---
КАРДІОЛОГИ, СІМЕЙНІ ЛІКАРІ, РЕВМАТОЛОГИ, НЕВРОЛОГИ, ЕНДОКРИНОЛОГИ
---
СТОМАТОЛОГИ
---
ІНФЕКЦІОНІСТИ, СІМЕЙНІ ЛІКАРІ, ПЕДІАТРИ, ГАСТРОЕНТЕРОЛОГИ, ГЕПАТОЛОГИ
день перший
день другий
---
ТРАВМАТОЛОГИ
---
ОНКОЛОГИ, (ОНКО-ГЕМАТОЛОГИ, ХІМІОТЕРАПЕВТИ, МАМОЛОГИ, ОНКО-ХІРУРГИ)
---
ЕНДОКРИНОЛОГИ, СІМЕЙНІ ЛІКАРІ, ПЕДІАТРИ, КАРДІОЛОГИ ТА ІНШІ СПЕЦІАЛІСТИ
---
ПЕДІАТРИ ТА СІМЕЙНІ ЛІКАРІ
---
АНЕСТЕЗІОЛОГИ, ХІРУРГИ
"Kidneys" Том 10, №4, 2021
Cyclosporine A nephropathy, its pathogenesis and management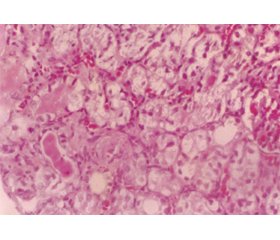 Summary
Циклоспорин А, отриманий із гриба під назвою Tolypocladium inflatum, почав застосовуватися в медицині в 1983 році. З початком застосування циклоспорину продемонстровано підвищення 3- та 5-річного виживання трансплантата. Однак нефротоксичність, виявлена в ранній та пізній період, ускладнює його застосування. Дуже важливо відрізняти ранню токсичність від нападів відторгнення, що пов'язано з абсолютно різними методами лікування обох процесів. Хоча вазоконстрикція в системі ниркових артерій проявляється в ранньому періоді, основним фактором пізньої токсичності є потовщення артеріолярної інтими та, як наслідок, зменшення оксигенації тканин. У статті розглянуті варіанти токсичності, зумовлені використанням циклоспорину А. На моделях щурів показані морфологічні зміни при використанні цикло­спорину А. Також наведені результати власних спостережень щодо використання простагландину, який продемонстрував ефект вазодилатації, що, ймовірно, можна використовувати для подальших досліджень з метою зменшення нефротоксичності циклоспорину А. Зокрема, ми виявили, що PGE2 значно зменшує звуження судин і знижує токсичний ефект, ­обумовлений циклоспорином А. Обмеженням було одноразове використання цих засобів, тому ми не могли продовжувати дослідження та вводили їх тільки внутрішньовенно. Однак отримані результати виявилися обнадійливими.
Циклоспорин А, полученный из грибка под названием Tolypocladium inflatum, стал использоваться в медицине в 1983 году. С началом применения циклоспорина продемонстрировано повышение 3- и 5-летней выживаемости трансплантата. Однако нефротоксичность, наблюдаемая в раннем и позднем периодах, затрудняет его использование. Очень важно отличать раннюю токсичность от приступов отторжения, что связано с совершенно разными методами лечения обоих процессов. Хотя вазоконстрикция в системе почечных артерий проявляется в раннем периоде, основным фактором поздней токсичности является утолщение интимы артериол и, как следствие, снижение оксигенации тканей. В статье рассмотрены варианты токсичности, ­обусловленные использованием циклоспорина А. На моделях крыс показаны морфологические изменения при использовании циклоспорина А. Также приведены результаты собственных наблюдений по использованию простагландина, который продемонстрировал эффект вазодилатации, что, вероятно, можно применять для дальнейших исследований с целью уменьшения нефротоксичности циклоспорина А. В частности, мы обнаружили, что PGE2 значительно уменьшает сужение сосудов и снижает токсический эффект, вызванный циклоспорином А. Ограничением было однократное использование этих препаратов, поэтому мы не могли продолжать исследование и вводили их только внутривенно. Однако полученные результаты оказались обнадеживающими.
CsA, obtained from a fungus called Tolypocladium inflatum came into medical use in 1983. Organ transplants have shown great success after the use of Cyclosporine, especially in 3- and 5-year graft survival. However, nephrotoxicity seen in the early and late periods complicates its use. It is very important to distinguish especially early toxicity from rejection attacks; because the treatments of both processes are completely different. While vasocostriction in the renal artery system is prominent in the early period, the underlying factor for late toxicity is the thickening of the arteriolar intima and the consequent decrease in tissue oxygenation. The article discusses the variants of toxicity caused by the use of cyclosporin A. Morphological changes with the use of cyclosporin A are shown in rat models. The results of our own observations on the use of prostaglandin, which demonstrated the effect of vasodilation, are also presented, which can probably be used for further studies in order to reduce the nephrotoxicity of cyclosporin A. In particular, we found that PGE2 significantly reduced vasoconstriction and reduced the toxic effect due to CsA. The limitations was the usage of these agents once, so we couldn't continue and only gave them intravenously. However, the results obtained were found to be significant.
Keywords
трансплантація; токсичність циклоспорину А; вазоконстрикція артеріол нирок; нефротоксичність
трансплантация; токсичность, обусловленная циклоспорином А; вазоконстрикция почечных артериол; нефротоксичность
transplantation; cyclosporine А toxicity; renal arteriolar vasoconstriction; nephrotoxicity
For the full article you need to subscribe to the magazine.
Bibliography
1. Cohen D.J., Loertscher R., Rubin M.F., Tilney N.L., Carpenter C.B., Strom T.B. Cyclosporine: a new immunosuppressive agent for organ transplantation. Ann. Int. Med. 1984. 101. 667-682.
2. Kahan B.D. Cyclosporine. In: Massry S.G., Glassock R.S., eds. Textbook of Nephrology. 2nd ed. Baltimore: Williams&Wilkins, 1989. 1487-1499.
3. Faustman D.L., Hauptfeld V., Davie J.M., Lacy P.E. Increase in urinary thromboxane B2 in rats caused by Cyclosporine. Transplant. 1985. 40. 2. 214-217.
4. Petric R., Freeman D., Wallace C., McDonald J., Stiller C., Keown P. Effect of cyclosporine on urinary prostanoid excretion, renal blood flow, and glomerulotubular function. Transplant. 1988. 45. 5. 883-889.
5. Petric R., Freeman D., Wallace C., Stiller C., Keown P. Amelioration of experimental cyclosporine nephrotoxicity by calcium channel inhibition. Brief. Communications. 1992. 1103-1105.
6. Stahl R.A.K., Kudelka S. Chronic cyclosporine A treatment reduces prostaglandin E2 formation in isolated glomeruli and papilla of rat's kidneys. Clin. Nephrol. 1986. 25. 1. 78-82.
7. English J., Evan A., Houghton D.C., Bennett W.M. Cyclosporine-induced acute dysfunction in the rat. Transplant. 1987. 44. 1. 135-141.
8. Moss N.G., Powell S.L., Falk R.J. Intravenous cyclosporine activates afferent and efferent renal nerves and causes sodium retention in innervated kidneys in rats. Proc. Natl. Acad. Sci. 1985. 82. 8222-8226.
9. Murray B.M., Paller M.S. Beneficial effects of renal denervation and prazosin on GFR and renal blood flow after cyclosporine in rats. Clin. Nephrol. 1986. 25. 1. 37-39.
10. Dieperink H., Kemp E., Leyssac P.P. et al. Ketoconazole and cyclosporine A: combined effects on rat renal function and on serum and tissue cyclosporine A concentration. Clin. Nephrol. 1986. 25. 1. 137-143.
11. Henricsson S., Lindholm A., Aravoglou M. Cyclosporin metabolism in human liver microsomes and its inhibition by other drugs. Pharmacol. Toxicol. 1990. 66. 1. 49-52.
12. Mihatsch M.J., Ryffel B., Gudat F., Thiel G. Cyclosporine nephropathy. In: Tisher C.C., Brenner B.M., eds. Renal pathology with clinical and functional correlations. Vol. II. Philadelphia: J.B. Lippincott, 1989. 1555-1586.
13. Hamilton D.V., Evans D.B., Thiru S. Toxicity of cyclosporine A in organ grafting. In: Cyclosporin A. Oxford, 1982. 393-411.
14. Winkelstein A. Immunosuppressive therapy. In: Stites D.P., Terr A.I., eds. Basic and Clinical Immunulogy. 7th ed. Connecticut: Appleton and Lange, 1991. 775.
15. Mihatsch M.J., Thiel G., Ryffel B. Morphologic diagnosis of cyclosporine nephrotoxixicy. Seminars in Diagnostic Pathology. 1988. 5. 1. 104-121.
16. Cotran R.S., Kumar V., Robbins S.L. Diseases of immunity. In: W.B. Saunders Staff ed. Robbins pathologic basis of disease. 4th ed. Philadelphia: W.B. Saunders, 1989. 163-237.
17. Garr M.D., Paller M.S. Cyclosporine augments the renal vasoconstrictor response to norepinephrine. Am. J. Phisiol. 1990. 1. 211-7.
18. Owen M. Major histocompatibility complex. In: Roitt I.V., Brostoff J., Male D.K. Immunology. 2nd ed. New York: Gower Medical Publishing, 1989. 4. 1-4.11.
19. Mihatsch M.J., Morozumi K., Ryffel B., Thiel G. Old and new aspects of cyclosporine nephropathy. XIX International Congress of the International Academy of Pathology. Madrid, 1992.
20. Schachter M. Cyclosporine A and hypertension. Journal of Hypertension. 1988. 6. 511-516.