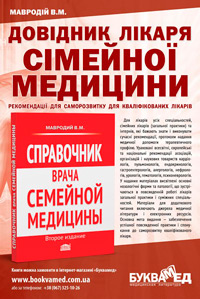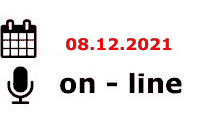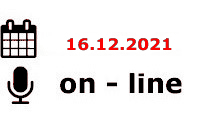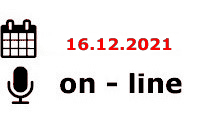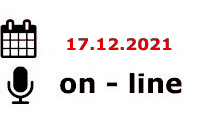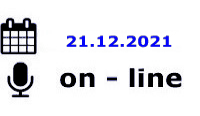 ---
СІМЕЙНІ ЛІКАРІ ТА ТЕРАПЕВТИ
---
НЕВРОЛОГИ, НЕЙРОХІРУРГИ, ЛІКАРІ ЗАГАЛЬНОЇ ПРАКТИКИ, СІМЕЙНІ ЛІКАРІ
---
КАРДІОЛОГИ, СІМЕЙНІ ЛІКАРІ, РЕВМАТОЛОГИ, НЕВРОЛОГИ, ЕНДОКРИНОЛОГИ
---
СТОМАТОЛОГИ
---
ІНФЕКЦІОНІСТИ, СІМЕЙНІ ЛІКАРІ, ПЕДІАТРИ, ГАСТРОЕНТЕРОЛОГИ, ГЕПАТОЛОГИ
---
ТРАВМАТОЛОГИ
---
ОНКОЛОГИ, (ОНКО-ГЕМАТОЛОГИ, ХІМІОТЕРАПЕВТИ, МАМОЛОГИ, ОНКО-ХІРУРГИ)
---
ЕНДОКРИНОЛОГИ, СІМЕЙНІ ЛІКАРІ, ПЕДІАТРИ, КАРДІОЛОГИ ТА ІНШІ СПЕЦІАЛІСТИ
---
ПЕДІАТРИ ТА СІМЕЙНІ ЛІКАРІ
---
АНЕСТЕЗІОЛОГИ, ХІРУРГИ
"Emergency medicine" Том 17, №5, 2021
The effect of intravenous immunoglobulin on the course of acute respiratory disease COVID-19. Own observations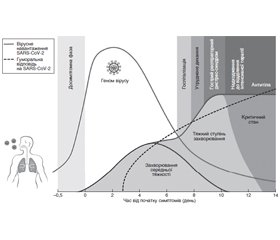 Authors:

Мокіна М.В., Мельник О.Д. Комунальне некомерційне підприємство «Ізяславська центральна районна лікарня», м. Ізяслав Хмельницької обл., Україна



Categories:

Medicine of emergency



Sections:

Clinical researches
Summary
Коронавірусна хвороба 2019 (COVID-19) заразила людей у багатьох країнах світу. Виявлення ефективного лікування цієї хвороби, особливо у тяжких випадках, стало предметом інтенсивних наукових досліджень. Отже, метою цього дослідження було оцінити ефективність внутрішньовенного введення імуноглобуліну (ВВІГ) у пацієнтів з тяжкою інфекцією COVID-19. Проведено спостереження хворих з гострою респіраторною хворобою COVID-19, які отримували внутрішньовенний імуноглобулін у відділенні інтенсивної терапії. Усім пацієнтам проводилась неінвазивна вентиляція легень (НІВЛ), усі пацієнти мали супутню патологію. У дослідженні брали участь 20 хворих, 10 хворим була проведена інфузія внутрішньовенного імуноглобуліну. Хворі, які отримували ВВІГ, знаходились на НІВЛ в середньому 7 діб, стан хворих покращувався на 2-гу — 3-тю добу. На момент переводу в суміжні відділення (у середньому 14-та доба) динаміка захворювання покращувалася. Частота дихання — 23 за 1 хв. SpO2 без О2 — 92 % У всіх хворих спостерігались лімфопенія та підвищення трансаміназ, показники яких нормалізувалися до 2–3-ї доби. У хворих при ультразвуковому обстеженні легень були відсутні консолідації легень. Смертність у групі пацієнтів, які отримували ВВІГ, була нижче, ніж у хворих, які не отримували ВВІГ.
The 2019 coronavirus disease (COVID-19) has infected people in many countries around the world. The discovery of an effective treatment for this disease, especially in severe cases, has been the subject of intensive scientific research. Therefore, the aim of this study was to evaluate the effectiveness of intravenous immunoglobulin (IVIG) administration in patients with severe COVID-19 infection. Patients with acute respiratory disease COVID-19 who received intravenous immunoglobulin in the intensive care unit were exami­ned. All patients underwent non-invasive ventilation and all patients had concomitant pathology. Twenty patients participated in the study, 10 patients received an infusion of intravenous immunoglobulin. Patients who received IVIG were on invasive pulmonary ventilation for an average of 7 days, the condition of patients improved by days 2–3. At the time of transfer to adjacent departments (on ave­rage, day 14), the dynamics of the disease improved. Respiration rate was 23 per 1 min. SpO2 without O2 was 92 %. All patients presented with lymphopenia and increased transaminases level, the values of which normalized by days 2–3. When ultrasound examination of the lungs, there were no pulmonary consolidations in patients. Mortality in the group of patients who received IVIG was lower compared to patients who did not receive IVIG.
Keywords
коронавірус; COVID-19; імуноглобуліни
coronavirus; COVID-19; immunoglobulins
For the full article you need to subscribe to the magazine.
Bibliography
Протокол «Надання медичної допомоги для лікування коронавірусної хвороби (COVID-19)».
Наказ МОЗ України від 20.11.2020 № 2693 «Про внесення змін до протоколу «Надання медичної допомоги для лікування коронавірусної хвороби (COVID-19)».
Intravenous immunoglobulin immunotherapy for coronavirus disease-19 (COVID-19).
Caroline Galeotti, Srini V. Kaveri, Jagadeesh Bayry. Intravenous immunoglobulin immunotherapy for coronavirus disease-19 (COVID-19). Clin. Transl. Immunology. 2020 Oct 16. 9(10). e1198. doi: 10.1002/cti2.1198.
Virology, transmission, and pathogenesis of SARS-CoV-2. BMJ. 2020. 371. doi: https://doi.org/10.1136/bmj.m3862 (Published 23 October 2020).
Kunzmann К. Іntravenous Immunoglobulin Beneficial for Severe COVID-19. October 22, 2020.
COVID-19 Treatment Guidelines. https://www.covid19treatmentguidelines.nih.gov.whats-new.
Payam Tabarsi, Saghar Barat, Hamidreza Jamaati, Sara Haseli, Majid Marjani. Evaluating the effects of Intravenous Immunoglobulin (IVIg) on the management of severe COVID-19 cases: A randomized controlled trial. International Immunopharmacology. Jan. 2021. 90. 107205.
Chenlu Huang. Efficacy Evaluation of Intravenous Immunoglobulin in Non-severe Patients with COVID-19: A Retrospective Cohort Study Based on Propensity Score Matching. International Journal of Infectious Diseases. April 2021. 105. 525-531.
Zheng J. SARS-CoV-2: an Emerging Coronavirus that Causes a Global Threat. International journal of biological sciences. 2020. 16(10). 1678-1685.
Cao W. et al. High-Dose Intravenous Immunoglobulin as a Therapeutic Option for Deteriorating Patients With Coronavirus Disease 2019. Open forum infectious diseases. 2020. 7(3).
Verity R. et al. Estimates of the severity of coronavirus disease 2019: a model-based analysis. Lancet Infect. Dis. 2020. 20(6). 669-677.
Nguyen A.A. et al. Immunoglobulins in the treatment of COVID-19 infection: Proceed with caution! Clinical Immunology. 2020. 216. Article 108459.
Lai C.-C. et al. Severe acute respiratory syndrome coronavirus 2 (SARS-CoV-2) and coronavirus disease-2019 (COVID-19): The epidemic and the challenges. Int. J. Antimicrob. Agents. 2020. 55 (3). Аrticle 105924.
Hartung H.P. Advances in the understanding of the mechanism of action of IVIg. J. Neurol. 2008. 255(Suppl. 3). 3-6.
Potekhin T. Immunomodulatory therapy COVID-19: focus on intravenous immunoglobulins.
Кhanna N., Widmer A.F., Decker M. et al. Respiratory syncytial virus infection in patients with hematological diseases: single-center study and review of the literature. Clin. Infect. Dis. 2008. 46. 402-412.
Qin C., Zhou L., Hu Z. et al. Dysregulation of immune response in patients with COVID-19 in Wuhan, China. Clin. Infect. Dis. 2020. 71. 762-768.