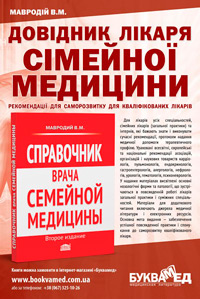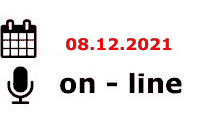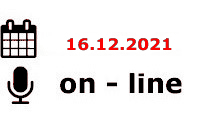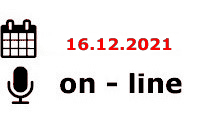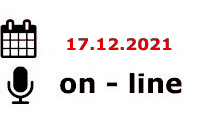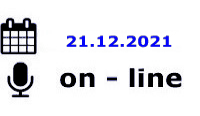 ---
СІМЕЙНІ ЛІКАРІ ТА ТЕРАПЕВТИ
---
НЕВРОЛОГИ, НЕЙРОХІРУРГИ, ЛІКАРІ ЗАГАЛЬНОЇ ПРАКТИКИ, СІМЕЙНІ ЛІКАРІ
---
КАРДІОЛОГИ, СІМЕЙНІ ЛІКАРІ, РЕВМАТОЛОГИ, НЕВРОЛОГИ, ЕНДОКРИНОЛОГИ
---
СТОМАТОЛОГИ
---
ІНФЕКЦІОНІСТИ, СІМЕЙНІ ЛІКАРІ, ПЕДІАТРИ, ГАСТРОЕНТЕРОЛОГИ, ГЕПАТОЛОГИ
---
ТРАВМАТОЛОГИ
---
ОНКОЛОГИ, (ОНКО-ГЕМАТОЛОГИ, ХІМІОТЕРАПЕВТИ, МАМОЛОГИ, ОНКО-ХІРУРГИ)
---
ЕНДОКРИНОЛОГИ, СІМЕЙНІ ЛІКАРІ, ПЕДІАТРИ, КАРДІОЛОГИ ТА ІНШІ СПЕЦІАЛІСТИ
---
ПЕДІАТРИ ТА СІМЕЙНІ ЛІКАРІ
---
АНЕСТЕЗІОЛОГИ, ХІРУРГИ
"Emergency medicine" Том 17, №4, 2021
Delirium in neurological practice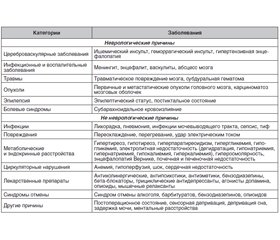 Summary
Делірій — це гостре, зазвичай обернене флуктуюче порушення рівня свідомості, уваги, пізнавальної діяльності, причинами якого є порушення метаболізму в мозку в результаті широкого спектра різних неврологічних і не неврологічних захворювань, впливу лікарських та інших засобів. Основними проявами делірію є гостра зміна свідомості, розлад уваги, сприйняття, часто з розвитком галюцинацій, емоцій, циклу «сон — неспання», психомоторної та автономної активності. Залежно від вираженості психомоторних та емоційних розладів делірій поділяють на гіпоактивний та гіперактивний підтипи. Пацієнти з гострим інсультом також часто схильні до епізодів делірію, при цьому факторами ризику є вік, попередній когнітивний дефіцит, приєднання пневмонії, інфекції сечовивідних шляхів, правопівкульна локалізація інсульту. Патофізіологія делірію вивчена мало, але є дані про роль холінергічної недостатності. Делірій є транзиторним станом, але потребує своєчасного купірування для запобігання розвитку ускладнень, тому що він пов'язаний із погіршенням функціональних результатів, збільшенням тривалості госпіталізації і підвищенням смертності. Стратегія лікування пацієнтів із делірієм повинна бути спрямована на своєчасне виявлення його симптомів, усунення модифікуємих факторів ризику та метаболічних причин. У пацієнтів із вираженими симптомами ажитації та галюцінаціями можливе короткочасне застосування нейролептиків для їх усунення.
Делирий представляет собой острое, обычно обратимое флуктуирующее нарушение уровня сознания, внимания, познавательной деятельности, причиной которого является нарушение метаболизма мозга в результате широкого спектра различных неврологических и не неврологических заболеваний, воздействия лекарственных и других средств. Основными проявлениями делирия являются острое изменение сознания, расстройство внимания, восприятия, часто с развитием галлюцинаций, эмоций, цикла «сон — бодрствование», психомоторной и автономной активности. В зависимости от выраженности психомоторных и эмоциональных расстройств выделяют гипоактивный и гиперактивный варианты делирия. Пациенты с острым инсультом также часто подвержены эпизодам делирия, при этом факторами риска являются возраст, предшествующий когнитивный дефицит, присоединение пневмонии, инфекции мочевыводящих путей, правополушарная локализация инсульта. Патофизиология делирия изучена мало, но имеются данные о роли холинергической недостаточности. Делирий является транзиторным состоянием, но нуждается в своевременном купировании для предотвращения развития осложнений, так как он связан с ухудшением функциональных исходов, увеличением продолжительности госпитализации и повышением смертности. Стратегия по лечению пациентов с делирием должна быть направлена на своевременное распознавание его симптомов, устранение модифицируемых факторов риска и метаболических причин. У пациентов с выраженными симптомами ажитации и галлюцинациями возможно краткосрочное назначение нейролептиков для их купирования.
Delirium is an acute, usually reversible, fluctuating impairment of the level of consciousness, attention, and cognitive activity resulted from impaired brain metabolism due to a wide range of various neurological and non-neurological diseases, the effects of drugs and other substances. The main manifestations of delirium are acute changes in consciousness, disturbance of attention, perception, often with the development of hallucinations, emotion, sleep-wake cycle, psychomotor and autonomic activity. Delirium is divided into hypoactive and hyperactive subtypes depending on the severity of psychomotor and emotional disturbances. Patients with acute stroke are also often susceptible to episodes of delirium at the risk factors such as age, pre-existing cognitive impairment, pneumonia, urinary tract infections, and right hemispheric stroke. The pathophysiology of delirium has been less known, but there is evidence of the role of cholinergic deficiency. Delirium is a transient condition, but it needs treatment to prevent the development of complications since it is usually associated with poor functional outcomes, longer hospitalization and higher mortality. The strategy for the treatment of patients with delirium should be directed to early identification of its symptoms, elimination of modifiable risk factors and metabolic causes. In patients with severe symptoms of agitation and hallucinations, short-term prescription of antipsychotics for their relief is possible.
Keywords
делірій; деменція; гострий інсульт; холінергічна активність
делирий; деменция; острый инсульт; холинергическая активность
delirium; dementia; acute stroke; cholinergic activity
For the full article you need to subscribe to the magazine.
Bibliography
Lindesay J., Rockwood K., Macdonald A. Delirium. Oxford: Oxford University Press, 2002.
Pandharipande P., Jackson J., Ely E.W. Delirium: acute cognitive dysfunction in the critically ill. Current Opinion in Critical Care. 2005. 11 (4). 360-368. DOI: 10.1097/01.ccx.0000170503.76528.4b.
Marcantonio E.R. Delirium in Hospitalized Older Adults. N. Engl. J. Med. 2017. 377 (15). 1456-1466. DOI: 10.1056/NEJMcp1605501.
Burns A., Gallagley A., Byrne J. Delirium. J. Neurol. Neurosurg. Psychiatry. 2004. 75. 362-367. doi: 10.1136/jnnp.2003.023366.
Плам Ф., Познер Д. Диагностика ступора и комы. Москва, 1986. 544 с.
World Health Organisation (1992). The ICD-10 classification of mental and behavioural disorders. Diagnostic criteria for research. Geneva: WHO, 1992.
American Psychiatric Association. Diagnostic and statistical manual of mental disorders (DSM-5). 5th ed. Virginia: American Psychiatric Association Publishing, 2013.
Lipowski Z.J. Delirium in the elderly patient. The New England Journal of Medicine. 1989. 320. 9. 578-582.
Lipowski Z.J. Delirium: acute confusional states. New York: Oxford University Press, 1990.
Stagno D., Gibson C., Breitbart W. The delirium subtypes: a review of prevalence, phenomenology, pathophysiology, and treatment response. Palliative & Supportive Care. 2004. 2 (2). 171-179. DOI: https://doi.org/10.1017/S1478951504040234.
De Rooij S.E., Schuurmans M.J., van der Mast R.C., Levi M. Clinical subtypes of delirium and their relevance for daily clinical practice: a systematic review. International Journal of Geriatric Psychiatry. 2005. 20. 7. 609-615. doi.org/10.1002/gps.1343.
Hosker C., Ward D. Hypoactive delirium. BMJ. 2017. 357. doi.org/10.1136/bmj.j2047.
Peritogiannis V., Bolosi M., Lixouriotis C., Rizos D.V. Recent insights on prevalence and correlations of hypoactive delirium. Behav. Neurol. 2015. 2015. 416792. doi: 10.1155/2015/416792. PMID: 26347584.
Trzepacz P.T. Update on the neuropathogenesis of delirium. Dement. Geriatr. Cogn. Disord. 1999. 10. 330-334. DOI: 10.1159/000017164.
Jackson J.C., Gordon S.M., Hart R.P., Hopkins R.O., Ely E.W. The association between delirium and cognitive decline: a review of the empirical literature. Neuropsychol. Rev. 2004. 14. 87-98. DOI: 10.1023/b:nerv.0000028080.39602.17.
Inouye S.K., Marcantonio E.R., Kosar C.M. et al. The short-term and long-term relationship between delirium and cognitive trajectory in older surgical patients. Alzheimers Dement. 2016. 12. 766-775. DOI: 10.1016/j.jalz.2016.03.005.
Hshieh T.T., Fong T.G., Marcantonio E.R., Inouye S.K. Cholinergic Deficiency Hypothesis in Delirium: A synthesis of current evidence. Journal of Gerontology: Medical Sciences. 2008. 63A (7). 764-772. DOI: 10.1093/gerona/63.7.764.
Klimiec E., Dziedzic T., Kowalska K., Slowik A., Klimkowicz-Mrowiec A. Knowns and Unknowns About Delirium in Stroke: A Review. Cogn. Behav. Neurol. 2016. 29 (4). 174-189. doi: 10.1097/WNN.0000000000000110. PMID: 27984255.
Infante M.T., Pardini M., Balestrino M., Finocchi C., Malfatto L., Bellelli G., Mancardi G.L., Gandolfo C., Serrati C. Delirium in the acute phase after stroke: comparison between methods of detection. Neurol. Sci. 2017 Jun. 38 (6). 1101-1104.
Mansutti I., Saiani L., Palese A. Detecting delirium in patients with acute stroke: a systematic review of test accuracy. BMC Neurology. 2019. 19. 310. https://doi.org/10.1186/s12883-019-1547-4.
Mansutti I., Saiani L., Palese A. Delirium in patients with ischaemic and haemorrhagic stroke: findings from a scoping review. Eur. J. Cardiovasc. Nurs. 2019. 18 (6). 435-448. DOI: 10.1177/1474515119846226.
Patel M.B., Bednarik J., Lee P., Shehabi Y., Salluh J.I. et al. Delirium monitoring in Neurocritically ill patients: a systematic review. Crit. Care Med. 2018. 46 (11). 1832-1841. doi: 10.1097/CCM.0000000000003349.
Haight T.N., Marsh E.B. Identifying Delirium Early after Stroke: A New Prediction Tool for the Intensive Care Unit. J. Stroke Cerebrovasc. Dis. 2020. 29 (11). 105219. doi: 10.1016/j.jstrokecerebrovasdis.2020.105219. Epub 2020 Aug 12. PMID: 33066899.
Serafim R.B., Bozza F.A., Soares M. et al. Pharmacologic prevention and treatment of delirium in intensive care patients: a systematic review. J. Critic. Care. 2015. 30. 799-807. doi: 10.1016/j.jcrc.2015.04.005.
American Geriatrics Society Expert Panel on Postoperative Delirium in Older Adults. American Geriatrics Society abstracted clinical practice guideline for postoperative delirium in older adults. J. Am. Geriatr. Soc. 2015. 63. 142-150.
Burry L., Mehta S., Perreault M.M., Luxenberg J.S., Siddiqi N. et al. Antipsychotics for treatment of delirium in hospitalised non-ICU patients. Cochrane Database Syst. Rev. 2018. 18 (6). CD005594. doi: 10.1002/14651858.CD005594.pub3.
Devlin J.W., Skrobik Y., Gélina C., Needham D.M., Slooter A.J.C. et al. Clinical Practice Guidelines for the Prevention and Management of Pain, Agitation/Sedation, Delirium, Immobility, and Sleep Disruption in Adult Patients in the ICU. Critical Care Medicine. 2018. 46 (9). DOI: 10.1097/CCM.0000000000003299.