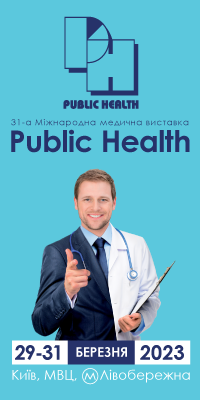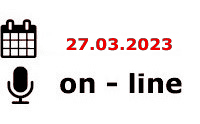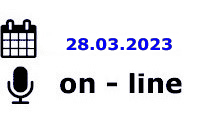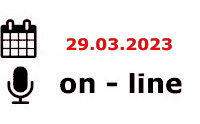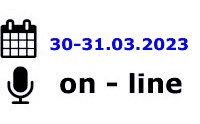 ---
СІМЕЙНІ ЛІКАРІ ТА ТЕРАПЕВТИ
день перший
день другий
---
АКУШЕРИ ГІНЕКОЛОГИ
---
КАРДІОЛОГИ, СІМЕЙНІ ЛІКАРІ, РЕВМАТОЛОГИ, НЕВРОЛОГИ, ЕНДОКРИНОЛОГИ
---
СТОМАТОЛОГИ
---
ІНФЕКЦІОНІСТИ, СІМЕЙНІ ЛІКАРІ, ПЕДІАТРИ, ГАСТРОЕНТЕРОЛОГИ, ГЕПАТОЛОГИ
день перший
день другий
---
ТРАВМАТОЛОГИ
---
ОНКОЛОГИ, (ОНКО-ГЕМАТОЛОГИ, ХІМІОТЕРАПЕВТИ, МАМОЛОГИ, ОНКО-ХІРУРГИ)
---
ЕНДОКРИНОЛОГИ, СІМЕЙНІ ЛІКАРІ, ПЕДІАТРИ, КАРДІОЛОГИ ТА ІНШІ СПЕЦІАЛІСТИ
---
ПЕДІАТРИ ТА СІМЕЙНІ ЛІКАРІ
---
АНЕСТЕЗІОЛОГИ, ХІРУРГИ
---
ГІНЕКОЛОГИ
International journal of endocrinology Том 18, №8, 2022
Influence of obesity on reproductive health before and during pregnancy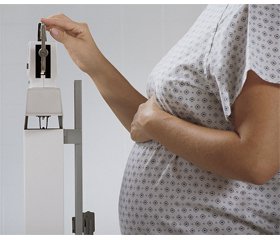 Authors:

A. Konwisser (1), O. Korytko (2) (1) — KRH Klinikum Grosburgwel, Frauenklinik, Hannover, Germany (2) — Danylo Halytsky Lviv National Medical University, Lviv, Ukraine



Categories:

Endocrinology



Sections:

Specialist manual
Summary
Більшість жінок з ожирінням є фертильними, хоча ожиріння підвищує ризик безпліддя. В огляді літератури описується вплив ожиріння на репродуктивне здоров'я до та під час вагітності. Також обговорюється міждисциплінарний підхід до лікування ожиріння в репродуктивний період жінки на основі публікацій на цю тему за період із січня 2015 року по березень 2022 року. Ожиріння є фактором ризику гіперплазії ендометрію та раку. Жінки з ожирінням мають меншу реакцію на стимуляцію яєчників. При індукції овуляції існує менша ймовірність овуляції з використанням кломіфену цитрату, потрібні вищі дози гонадотропінів, і розвивається менша кількість фолікулів. Жінки із синдромом полікістозних яєчників (СПКЯ) мають вищу ймовірність розвитку ожиріння (поширеність перебуває в межах від 14 до 75 % залежно від досліджуваної популяції), збільшення маси тіла та абдомінального ожиріння порівняно із жінками без СПКЯ. Ожиріння та СПКЯ є двома станами зі складною патофізіологією, і неясно, яке з них є причиною чи наслідком іншого. Вагітність жінок з ожирінням обумовлює підвищений ризик різних ускладнень, включаючи гестаційний діабет, артеріальну гіпертензію під час вагітності, вади розвитку плода, недоношеність, виникає більша необхідність у кесаревому розтині. Практика первинної медичної допомоги включає заходи зміцнення здоров'я та профілактику ожиріння. Саме на цьому рівні найбільш ефективні профілактичні заходи. Тому лікарі первинної ланки несуть відповідальність за надання якісного допологового догляду з профілактичними заходами до вагітності. На цьому етапі є можливість ефективного спілкування з жінками та їхніми родинами щодо досягнeння цільового рівня маси тіла, важливості зменшення надмірної ваги до вагітності з метою уникнення несприятливих наслідків поточної та майбутніх вагітностей.
Most women with obesity are fertile, although obesity increases the risk of infertility. This review describes the influence of obesity on reproductive health before and during pregnancy and postpartum. It also discusses the multidisciplinary management of obesity during a woman's reproductive period based on the scientific literature on the subject published from January 2015 to March 2022. Obesity is a risk factor for endometrial hyperplasia and cancer. Women with obesity have a lower response to ovarian stimulation. In ovulation induction treatments, there is less likelihood of ovulation using clomiphene citrate, higher doses of gonadotropins are required and a smaller number of follicles develop. Women with polycystic ovary syndrome (PCOS) have a higher likelihood of obesity (prevalence ranging from 14 to 75 % depending on the population studied), longitudinal weight gain and abdominal obesity compared to women without PCOS. Obesity and PCOS are two conditions with complex pathophysiologies and it is not clear which one of them acts as a cause or as a consequence of the other. The pregnancies of women with obesity are at increased risk of different complications, including gestational diabetes, hypertensive disease of pregnancy (gestational hypertension or preeclampsia), foetal malformations, prematurity, both spontaneous and induced by other complications, Caesarean delivery, postpartum haemorrhage and thromboembolism. Primary care practice includes health promotion and prevention actions, and it is often the first point of contact between a woman and her partner and the healthcare service before they conceive. Primary care is therefore responsible for providing this new family with quality prenatal care with preventive activities prior to pregnancy. In relation to obesity, this situation provides the opportunity for effective communication with women and their families about weight goals at this stage of life, the importance of weight loss prior to pregnancy, maximum weight gain during pregnancy and postpartum weight loss to reduce the risk of adverse outcomes in current and future pregnancies.
Keywords
ожиріння; вагітність; репродуктивне здоров'я; синдром полікістозних яєчників; лікування
obesity; pregnancy; reproductive health; polycystic ovary syndrome; management
For the full article you need to subscribe to the magazine.
Bibliography
Dereń K., Wyszyńska J., Nyankovskyy S., Nyankovska O., Yatsula M., Łuszczki E., Sobolewski M., Mazur A. Secular Trends of Underweight, Overweight, and Obesity in Children and Adolescents from Ukraine. Int. J. Environ. Res. Public Health. 2021 Mar 23. 18(6). 3302. doi: 10.3390/ijerph18063302.
Pankiv V., Pankiv I. Association of vitamin D status with body mass index in adolescents in Ukraine. Romanian Journal of Diabetes Nutrition and Metabolic Diseases [Internet]. 2018. 25(4). 377-81. Available from: http://www.rjdnmd.org/index.php/RJDNMD/article/view/530.
Yakovenko V., Henn L., Bettendorf M., Zelinska N., Soloviova G., Hoffmann G.F., Grulich-Henn J. Risk Factors for Childhood Overweight and Obesity in Ukraine and Germany. J. Clin. Res. Pediatr. Endocrinol. 2019 Sep 3. 11(3). 247-252. doi: 10.4274/jcrpe.galenos.2019.2018.0157.
Ogunwole S.M., Zera C.A., Stanford F.C. Obesity Management in Women of Reproductive Age. JAMA. 2021 Feb 2. 325(5). 433-434. doi: 10.1001/jama.2020.21096.
Silvestris E., de Pergola G., Rosania R., Loverro G. Obesity as disruptor of the female fertility. Reprod. Biol. Endocrinol. 2018 Mar 9. 16(1). 22. doi: 10.1186/s12958-018-0336-z.
Hunter E., Avenell A., Maheshwari A., Stadler G., Best D. The effectiveness of weight-loss lifestyle interventions for improving fertility in women and men with overweight or obesity and inferti–lity: A systematic review update of evidence from randomized controlled trials. Obes. Rev. 2021 Dec. 22(12). e13325. doi: 10.1111/obr.13325.
Mitchell A., Fantasia H.C. Understanding the Effect of Obesity on Fertility Among Reproductive-Age Women. Nurs. Womens Health. 2016 Aug-Sep. 20(4). 368-76. doi: 10.1016/j.nwh.2016.07.001.
Pankiv V., Yuzvenko T., Pankiv I. Vitamin D status among adolescent females with polycystic ovary syndrome. Child's Health. 2022. 17(5). 217-220. doi: 10.22141/2224-0551.17.5.2022.1520.
Pei Xu, Bao-Yi Huang, Jia-Hui Zhan, Man-Ting Liu, Yang Fu, You-Qiang Su, Qing-Yuan Sun et al. Insulin Reduces Reaction of Follicular Granulosa Cells to FSH Stimulation in Women With Obesity-Related Infertility During IVF. The Journal of Clinical Endocrinology & Metabolism. 2019. 104(7). 2547-2560. doi: 10.1210/jc.2018-00686.
Mikhael S., Punjala-Patel A., Gavrilova-Jordan L. Hypothalamic-Pituitary-Ovarian Axis Disorders Impacting Female Fertility. Biomedicines. 2019 Jan 4. 7(1). 5. doi: 10.3390/biomedicines7010005.
Gonzalez M.B., Robker R.L., Rose R.D. Obesity and oocyte quality: significant implications for ART and emerging mechanistic insights. Biol. Reprod. 2022 Feb 22. 106(2). 338-350. doi: 10.1093/biolre/ioab228.
Boudoures A.L., Saben J., Drury A., Scheaffer S., Modi Z., Zhang W., Moley K.H. Obesity-exposed oocytes accumulate and transmit damaged mitochondria due to an inability to activate mitophagy. Dev. Biol. 2017 Jun 1. 426(1). 126-138. doi: 10.1016/j.ydbio.2017.04.005.
Reynolds K.A., Boudoures A.L., Chi M.M., Wang Q., Moley K.H. Adverse effects of obesity and/or high-fat diet on oocyte qua–lity and metabolism are not reversible with resumption of regular diet in mice. Reprod. Fertil. Dev. 2015 May. 27(4). 716-24. doi: 10.1071/RD14251.
Oudanonh T., Nabi H., Ennour-Idrissi K., Lemieux J., Dio–rio C. Progesterone receptor status modifies the association between body mass index and prognosis in women diagnosed with estrogen receptor positive breast cancer. Int. J. Cancer. 2020 May 15. 146(10). 2736-2745. doi: 10.1002/ijc.32621.
Hu M., Li J., Zhang Y., Li X., Brännström M., Shao L.R., Billig H. Endometrial progesterone receptor isoforms in women with polycystic ovary syndrome. Am. J. Transl. Res. 2018 Aug 15. 10(8). 2696-2705.
Bellver J., Marín C., Lathi R.B., Murugappan G., Labarta E., Vidal C., Giles J., Cabanillas S., Marzal A., Galliano D., Ruiz-Alonso M., Simón C., Valbuena D. Obesity Affects Endometrial Receptivity by Displacing the Window of Implantation. Reprod. Sci. 2021 Nov. 28(11). 3171-3180. doi: 10.1007/s43032-021-00631-1.
Ata B., Telek S.B. Assisted reproductive technology for women with endometriosis, a clinically oriented review. Curr. Opin. Obstet. Gynecol. 2021 Jun 1. 33(3). 225-231. doi: 10.1097/GCO.0000000000000710.
Pacchiarotti A., Selman H., Valeri C., Napoletano S., Sbracia M., Antonini G., Biagiotti G., Pacchiarotti A. Ovarian Stimulation Protocol in IVF: An Up-to-Date Review of the Literature. Curr. Pharm. Biotechnol. 2016. 17(4). 303-15. doi: 10.2174/1389201017666160118103147.
Zhang A.M.Y., Wellberg E.A., Kopp J.L., Johnson J.D. Hyperinsulinemia in Obesity, Inflammation, and Cancer. Diabetes Metab. J. 2021 May. 45(3). 285-311. doi: 10.4093/dmj.2020.0250.
Sermondade N., Huberlant S., Bourhis-Lefebvre V., Arbo E., Gallot V., Colombani M., Fréour T. Female obesity is negatively associated with live birth rate following IVF: a systematic review and meta-analysis. Human Reproduction Update. 2019. 25(4). 439-451. doi: 10.1093/humupd/dmz011.
Barber T.M., Hanson P., Weickert M.O., Franks S. Obesity and Polycystic Ovary Syndrome: Implications for Pathogenesis and Novel Management Strategies. Clin. Med. Insights Reprod. Health. 2019 Sep 9. 13. 1179558119874042. doi: 10.1177/1179558119874042.
Wang M.C., Shah N.S., Petito L.C., Gunderson E.P., Grobman W.A., O'Brien M.J., Khan S.S. Gestational Diabetes and Overweight/Obesity: Analysis of Nulliparous Women in the U.S., 2011–2019. Am. J. Prev. Med. 2021 Dec. 61(6). 863-871. doi: 10.1016/j.amepre.2021.05.036.
Zehravi M., Maqbool M., Ara I. Correlation between obesity, gestational diabetes mellitus, and pregnancy outcomes: an overview. Int. J. Adolesc. Med. Health. 2021 Jun 18. 33(6). 339-345. doi: 10.1515/ijamh-2021-0058.
Maggio L. Medications for Pregnant Women With Obesity: Special Considerations. Clin. Obstet. Gynecol. 2021 Mar 1. 64(1). 214-225. doi: 10.1097/GRF.0000000000000584.
Mariona F.G. Perspectives in obesity and pregnancy. Wo–mens Health (Lond). 2016 Nov. 12(6). 523-532. doi: 10.1177/ 1745505716686101.
Malasevskaia I., Sultana S., Hassan A., Hafez A.A., Onal F., Ilgun H., Heindl S.E. A 21st Century Epidemy-Obesity: And Its Impact on Pregnancy Loss. Cureus. 2021 Jan 1. 13(1). e12417. doi: 10.7759/cureus.12417.
Sugiura-Ogasawara M. Recurrent pregnancy loss and obesity. Best Pract. Res. Clin. Obstet. Gynaecol. 2015 May. 29(4). 489-97. doi: 10.1016/j.bpobgyn.2014.12.001.
Grieger J.A., Hutchesson M.J., Cooray S.D., Bahri Khomami M., Zaman S., Segan L., Teede H., Moran L.J. A review of maternal overweight and obesity and its impact on cardiometabolic outcomes during pregnancy and postpartum. Ther. Adv. Reprod. Health. 2021 Feb 4. 15. 2633494120986544. doi: 10.1177/2633494120986544.
Sanchez C.E., Barry C., Sabhlok A., Russell K., Majors A., Kollins S.H., Fuemmeler B.F. Maternal pre-pregnancy obesity and child neurodevelopmental outcomes: a meta-analysis. Obes. Rev. 2018 Apr. 19(4). 464-484. doi: 10.1111/obr.12643.
Vitek W.S., Hoeger K.M. Worth the wait? Preconception weight reduction in women and men with obesity and infertility: a narrative review. Fertil. Steril. 2022 Sep. 118(3). 447-455. doi: 10.1016/j.fertnstert.2022.07.001.
Scott J., Oxlad M., Dodd J., Szabo C., Deussen A., Turnbull D. Creating Healthy Change in the Preconception Period for Women with Overweight or Obesity: A Qualitative Study Using the Information-Motivation-Behavioural Skills Model. J. Clin. Med. 2020 Oct 19. 9(10). 3351. doi: 10.3390/jcm9103351.
Brown C.L., Perrin E.M. Obesity Prevention and Treatment in Primary Care. Acad. Pediatr. 2018 Sep-Oct. 18(7). 736-745. doi: 10.1016/j.acap.2018.05.004.
Zafar M.I., Mills K.E., Zheng J., Regmi A., Hu S.Q., Gou L., Chen L.L. Low-glycemic index diets as an intervention for diabetes: a systematic review and meta-analysis. Am. J. Clin. Nutr. 2019 Oct 1. 110(4). 891-902. doi: 10.1093/ajcn/nqz149.
Shroukh W.A., Steinke D.T., Willis S.C. Risk management of teratogenic medicines: A systematic review. Birth Defects Res. 2020 Dec. 112(20). 1755-1786. doi: 10.1002/bdr2.1799.
Newman C., Dunne F.P. Metformin for pregnancy and beyond: the pros and cons. Diabet. Med. 2022 Mar. 39(3). e14700. doi: 10.1111/dme.14700.
Yang L., Lacey L., Whyte S., Quenby S., Denison F.C., Dhaun N., Norman J.E., Drake A.J., Reynolds R.M. Metformin in obese pregnancy has no adverse effects on cardiovascular risk in early childhood. J. Dev. Orig. Health Dis. 2022 Jun. 13(3). 390-394. doi: 10.1017/S2040174421000301.
Salamun V., Jensterle M., Janez A., Vrtacnik Bokal E. Liraglutide increases IVF pregnancy rates in obese PCOS women with poor response to first-line reproductive treatments: a pilot randomized study. Eur. J. Endocrinol. 2018 Jul. 179(1). 1-11. doi: 10.1530/EJE-18-0175.
Harrison C.L., Teede H., Khan N., Lim S., Chauhan A., Drakeley S., Moran L., Boyle J. Weight management across preconception, pregnancy, and postpartum: A systematic review and quality appraisal of international clinical practice guidelines. Obes. Rev. 2021 Oct. 22(10). e13310. doi: 10.1111/obr.13310.