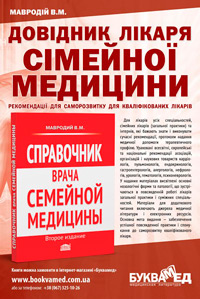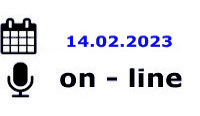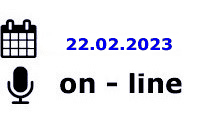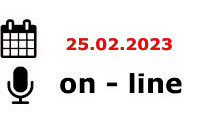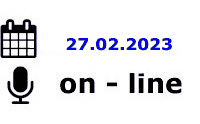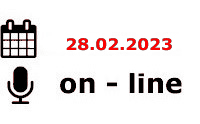 ---
СІМЕЙНІ ЛІКАРІ ТА ТЕРАПЕВТИ
день перший
день другий
---
АКУШЕРИ ГІНЕКОЛОГИ
---
КАРДІОЛОГИ, СІМЕЙНІ ЛІКАРІ, РЕВМАТОЛОГИ, НЕВРОЛОГИ, ЕНДОКРИНОЛОГИ
---
СТОМАТОЛОГИ
---
ІНФЕКЦІОНІСТИ, СІМЕЙНІ ЛІКАРІ, ПЕДІАТРИ, ГАСТРОЕНТЕРОЛОГИ, ГЕПАТОЛОГИ
день перший
день другий
---
ТРАВМАТОЛОГИ
---
ОНКОЛОГИ, (ОНКО-ГЕМАТОЛОГИ, ХІМІОТЕРАПЕВТИ, МАМОЛОГИ, ОНКО-ХІРУРГИ)
---
ЕНДОКРИНОЛОГИ, СІМЕЙНІ ЛІКАРІ, ПЕДІАТРИ, КАРДІОЛОГИ ТА ІНШІ СПЕЦІАЛІСТИ
---
ПЕДІАТРИ ТА СІМЕЙНІ ЛІКАРІ
---
АНЕСТЕЗІОЛОГИ, ХІРУРГИ
«Practical Oncology» Том 4, №4, 2021
The impact of health-care centers capacity and surgical workload on the treatment results in patients with breast cancer, lung cancer, colorectal cancer and cervical cancer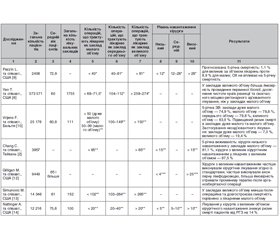 Authors:

Павлушенко М.В. (1), Любота Р.В. (1), Верещако Р.І. (1), Зотов О.С. (1), Анікусько М.Ф. (2), Любота І.І. (1, 2), Вакуленко Г.О. (1) (1) — Національний медичний університет імені О.О. Богомольця, м. Київ, Україна (2) — Київський міський клінічний онкологічний центр, м. Київ, Україна



Categories:

Oncology



Sections:

Specialist manual
Summary
Хірургічне втручання є ключовим етапом лікування онкологічних хворих, радикальність якого впливає на прогноз солідних злоякісних пухлин та визначає віддалені показники виживаності пацієнтів. Взаємозв'язок між кількістю виконаних онкохірургічних втручань в лікарні (об'єм лікарні), а також кількістю проведених операцій окремим хірургом (об'єм хірурга) та результатами лікування хворих на злоякісні пухлини є предметом обговорення сучасних досліджень. Згідно з цими публікаціями, хворі, яким проводили хірургічне лікування в лікарнях з великим оперативним навантаженням, мали кращі результати порівняно з хворими, які лікувалися в лікарнях з невеликим об'ємом. Поясненнями цього факту можуть слугувати: вищі показники технічних навичок хірургів, краща організаційна інфраструктура, мультидисциплінарний підхід до визначення тактики лікування, необхідні ресурси і обладнання для послідовності та наступності методів протипухлинної терапії. Пацієнти, які отримують лікування в спеціалізованих закладах, з більшою ймовірністю пройдуть коректне обстеження, отримають необхідний об'єм хірургічного лікування та своєчасну ад'ювантну терапію згідно з існуючими клінічними рекомендаціями, що і зумовить вищі показники загальної та безрецидивної виживаності хворих. Результати огляду є підґрунтям для перегляду концепції професійної підготовки хірурга, вимог до професійного ліцензування, безперервного післядипломного навчання та створення великооб'ємних кваліфікаційних освітніх центрів.
Surgical intervention is a key stage in the treatment of cancer patients, the radicality of which impacts the prognosis of solid malignant tumors and determines the long-term survival rates of patients. The relationship between the number of surgical interventions performed in a hospital (hospital capacity), as well as the number of operations performed by an individual surgeon (surgeon workload) and the results of treatment of patients with malignant tumors is a subject of discussion in modern research. The publications demonstrated that the patients who underwent surgery in high-capacity hospitals had better outcomes compared to patients treated in low-capacity hospitals. This fact can be explained by higher rates of technical skills of surgeons, better organizational infrastructure, a multidisciplinary approach to determining treatment tactics, the necessary resources and equipment for the consistency and continuity of anticancer therapy methods. Patients receiving treatment in specialized institutions are more likely to undergo a correct examination, receive the necessary amount of surgical treatment and timely adjuvant therapy based on current clinical guidelines that will lead to higher rates of overall and disease-free survival of patients. The results of the review are the basis for revising the concept of professional training of a surgeon, requirements for professional licensing, continuous postgraduate training and the creation of large qualification educational centers.
Keywords
об'єм лікарні; оперативний об'єм хірурга; рак грудної залози; рак легені; колоректальний рак; рак шийки матки; огляд
hospital capacity; surgeon workload; breast cancer; lung cancer; colorectal cancer; cervical cancer; review
For the full article you need to subscribe to the magazine.
Bibliography
Sung H., Ferlay J., Siegel R.L., Laversanne M., Soerjomataram I., Jemal A., Bray F. Global cancer statistics 2020: GLOBOCAN estimates of incidence and mortality worldwide for 36 cancers in 185 countries. CA Cancer J. Clin. 2021. 71. 209-249. https://doi.org/10.3322/caac.21660
Chang C.M., Huang K.Y., Hsu T.W., Su Y.C., Yang W.Z., Chen T.C., Chou P., Lee C.C. Multivariate analyses to assess the effects of surgeon and hospital volume on cancer survival rates: a nationwide population-based study in Taiwan. PLoS One. 2012. 7(7). e40590.
Hillner B.E., Smith T.J., Desch C.E. Hospital and physician volume or specialization and outcomes in cancer treatment: importance in quality of cancer care. J. Clin. Oncol. 2000 Jun. 18(11). 2327-40.
Okawa S., Tabuchi T., Morishima T., Koyama S., Taniyama Y., Miyashiro I. Hospital volume and postoperative 5-year survival for five different cancer sites: A population-based study in Japan. Cancer science. 2020. 111(3). 985-993. https://doi.org/10.1111/cas.14309
Cornish J.A., Tekkis P.P., Tan E., Tilney H.S., Thompson M.R., Smith J.J. The National Bowel Cancer Audit Project: the impact of organisational structure on outcome in operative bowel cancer within the United Kingdom. Surg. Oncol. 2011. 20. e72-e77.
Yen T.W., Pezzin L.E., Li J., Sparapani R., Laud P.W., Nattinger A.B. Effect of hospital volume on processes of breast cancer care: A National Cancer Data Base study. Cancer. 2017 May 15. 123(6). 957-966.
Stefoski Mikeljevic J., Haward R.A., Johnston C., Sainsbury R., Forman D. Surgeon workload and survival from breast cancer. Br. J. Cancer. 2003 Aug 4. 89(3). 487-91.
Matsuo K., Shimada M., Yamaguchi S., Matoda M., Nakanishi T., Kikkawa F., Ohmichi M., Okamoto A., Sugiyama T., Mikami M. Association of Radical Hysterectomy Surgical Volume and Survival for Early-Stage Cervical Cancer. Obstet. Gynecol. 2019 Jun. 133(6). 1086-1098.
Pezzin L.E., Laud P., Yen T.W., Neuner J., Nattinger A.B. Reexamining the Relationship of Breast Cancer Hospital and Surgical Volume to Mortality: An Instrumental Variable Analysis. Med. Care. 2015 Dec. 53(12). 1033-9.
Vrijens F., Stordeur S., Beirens K., Devriese S., Van Eycken E., Vlayen J. Effect of hospital volume on processes of care and 5-year survival after breast cancer: a population-based study on 25000 women. Breast. 2012 Jun. 21(3). 261-6.
Wrubel E., Natwick R., Wright G.P. Breast-Conserving Therapy is Associated with Improved Survival Compared with Mastectomy for Early-Stage Breast Cancer: A Propensity Score Matched Comparison Using the National Cancer Database. Ann. Surg. Oncol. 2021 Feb. 28(2). 914-919.
Gilligan M.A., Neuner J., Sparapani R., Laud P.W., Nattinger A.B. Surgeon Characteristics and Variations in Treatment for Early-Stage Breast Cancer. Arch. Surg. 2007. 142(1). 17-22.
Simunovic M., Rempel E., Thériault M.E., Coates A., Whelan T., Holowaty E., Langer B., Levine M. Influence of hospital cha–racteristics on operative death and survival of patients after major cancer surgery in Ontario. Can. J. Surg. 2006 Aug. 49(4). 251-8. PMID: 16948883; PMCID: PMC3207572.
Nattinger A.B., Laud P.W., Sparapani R.A., Zhang X., Neuner J.M., Gilligan M.A. Exploring the surgeon volume outcome relationship among women with breast cancer. Arch. Intern. Med. 2007 Oct 8. 167(18). 1958-63.
Kuo R.N., Chung K.-P., Lai M.-S. Re-Examining the Significance of Surgical Volume to Breast Cancer Survival and Recurrence versus Process Quality of Care in Taiwan. Health Services Research. 2012. 48(1). 26-46.
Skinner K.A., Helsper J.T., Deapen D., Ye W., Sposto R. Breast cancer: do specialists make a difference? Ann. Surg. Oncol. 2003 Jul. 10(6). 606-15.
Greenup R.A., Obeng-Gyasi S., Thomas S., et al. The Effect of Hospital Volume on Breast Cancer Mortality. Ann. Surg. 2018. 267(2). 375-381. doi: 10.1097/SLA.0000000000002095.
Hoy H., Lynch T., Beck M. Surgical Treatment of Lung Cancer. Crit. Care Nurs Clin. North Am. 2019 Sep. 31(3). 303-313.
Onugha O.I., Lee J.M. Surgical Treatment of Lung Cancer. Cancer Treat. Res. 2016. 170. 77-104.
Yu J.B., Decker R.H., Detterbeck F.C., Wilson L.D. Surveillance epidemiology and end results evaluation of the role of surgery for stage I small cell lung cancer. J. Thorac. Oncol. 2010 Feb. 5(2). 215-9.
Bach P.B., Cramer L.D., Schrag D., Downey R.J., Gelfand S.E. et al. The Influence of Hospital Volume on Survival after Resection for Lung Cancer. New England Journal of Medicine. 2001. 345. 181-188.
Farjah F., Grau-Sepulveda M.V., Gaissert H., Block M., Grogan E., Brown L.M., Kosinski A.S., Kozower B.D. Volume Pledge is Not Associated with Better Short-Term Outcomes After Lung Cancer Resection. J. Clin. Oncol. 2020 Oct 20. 38(30). 3518-3527.
Harrison S., Tangel V., Wu X., Christos P., Gaber-Baylis L., Turnbull Z., Port J., Altorki N., Stiles B. Are minimum volume standards appropriate for lung and esophageal surgery? J. Thorac. Cardiovasc. Surg. 2018 Jun. 155(6). 2683-2694.e1.
Thai A.A., Stuart E., te Marvelde L., Milne R.L., Knight S., Whitfield K., Mitchell P. Hospital lung surgery volume and patient outcomes. Lung Cancer. 2019. 129. 22-27.
Liu C.J., Chou Y.J., Teng C.J., Lin C.C., Lee Y.T., Hu Y.W., Yeh C.M., Chen T.J., Huang N. Association of surgeon volume and hospital volume with the outcome of patients receiving definitive surgery for colorectal cancer: A nationwide population-based study. Cancer. 2015 Aug 15. 121(16). 2782-90.
Kuipers E.J., Grady W.M., Lieberman D., Seufferlein T., Sung J.J., Boelens P.G., van de Velde C.J., Watanabe T. Colorectal cancer. Nat. Rev. Dis. Primers. 2015 Nov 5. 1. 15065.
Meyerhardt J.A., Catalano P.J., Schrag D., Ayanian J.Z., Haller D.G., Mayer R.J., Macdonald J.S., Benson A.B. 3rd, Fuchs C.S. Association of hospital procedure volume and outcomes in patients with colon cancer at high risk for recurrence. Ann. Intern. Med. 2003 Oct 21. 139(8). 649-57.
Schrag D., Cramer L.D., Bach P.B., Cohen A.M., Warren J.L., Begg C.B. Influence of hospital procedure volume on outcomes following surgery for colon cancer. JAMA. 2000. 284. 3028-3035.
Aubert M., Mege D., Manceau G., Bridoux V., Lakkis Z., Venara A., Voron T., Abdalla S., Beyer-Berjot L., Sielezneff I., Sabbagh C., Karoui M., AFC (French Surgical Association) Working Group. Impact of hospital volume on outcomes after emergency management of obstructive colon cancer: a nationwide study of 1957 patients. Int. J. Colorectal Dis. 2020 Oct. 35(10). 1865-1874.
Yasunaga H., Nishii O., Hirai Y., Ochiai K., Matsuyama Y., Ohe K. Impact of surgeon and hospital volumes on short-term postoperative complications after radical hysterectomy for cervical cancer. J. Obstet. Gynaecol. Res. 2009 Aug. 35(4). 699-705.
Aviki E.M., Chen L., Dessources K., Leitao M.M. Jr, Wright J.D. Impact of hospital volume on surgical management and outcomes for early-stage cervical cancer. Gynecol. Oncol. 2020 May. 157(2). 508-513.
Lin J.F., Berger J.L., Krivak T.C., Beriwal S., Chan J.K., Sukumvanich P., Monk B.J., Richard S.D. Impact of facility volume on therapy and survival for locally advanced cervical cancer. Gynecol. Oncol. 2014 Feb. 132(2). 416-22.
Wright J.D., Lewin S.N., Deutsch I., Burke W.M., Sun X., Herzog T.J. The influence of surgical volume on morbidity and mortality of radical hysterectomy for cervical cancer. Am. J. Obstet. Gynecol. 2011 Sep. 205(3). 225.e1-7.