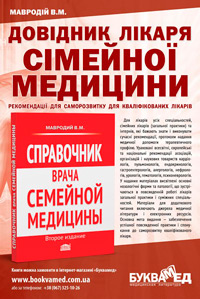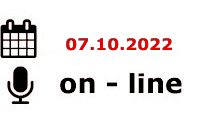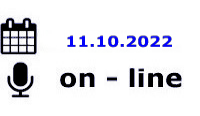 ---
СІМЕЙНІ ЛІКАРІ ТА ТЕРАПЕВТИ
---
НЕВРОЛОГИ, НЕЙРОХІРУРГИ, ЛІКАРІ ЗАГАЛЬНОЇ ПРАКТИКИ, СІМЕЙНІ ЛІКАРІ
---
КАРДІОЛОГИ, СІМЕЙНІ ЛІКАРІ, РЕВМАТОЛОГИ, НЕВРОЛОГИ, ЕНДОКРИНОЛОГИ
---
СТОМАТОЛОГИ
---
ІНФЕКЦІОНІСТИ, СІМЕЙНІ ЛІКАРІ, ПЕДІАТРИ, ГАСТРОЕНТЕРОЛОГИ, ГЕПАТОЛОГИ
---
ТРАВМАТОЛОГИ
---
ОНКОЛОГИ, (ОНКО-ГЕМАТОЛОГИ, ХІМІОТЕРАПЕВТИ, МАМОЛОГИ, ОНКО-ХІРУРГИ)
---
ЕНДОКРИНОЛОГИ, СІМЕЙНІ ЛІКАРІ, ПЕДІАТРИ, КАРДІОЛОГИ ТА ІНШІ СПЕЦІАЛІСТИ
---
ПЕДІАТРИ ТА СІМЕЙНІ ЛІКАРІ
---
АНЕСТЕЗІОЛОГИ, ХІРУРГИ
"Actual Infectology" Том 8, №5, 2020
К вопросам иммунизации новорожденных детей (на примере г. Мариуполя)
В общей структуре заболеваемости и смертности среди инфекционных болезней туберкулез и вирусный гепатит В занимают ведущее место. По данным ВОЗ, ежегодно в мире заболевают: туберкулезом 10 млн человек, умирает 1,6 млн человек, в т.ч. заболевает туберкулезом детей 1 млн, умирает 230 тыс.; ежегодно выявляется 257 тыс. больных хроническим вирусным гепатитом, ежегодно умирает 887 тыс. ВОЗ определило Украину в группу из 18 стран, где борьба с туберкулезом выделена как приоритет. Украина вошла в топ-5 стран с наиболее высоким уровнем заболеваемости туберкулезом, согласно отчету ВОЗ «Эпиднадзор и мониторинг за туберкулезом в Европе» 2019 г.
В борьбе с этими опасными инфекционными ...
For the full article you need to subscribe to the magazine.