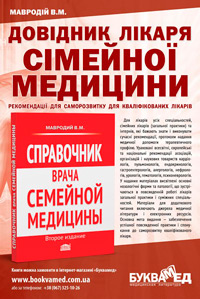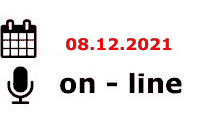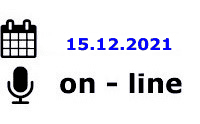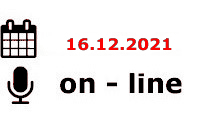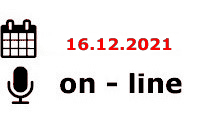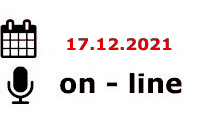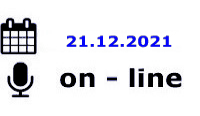 ---
СІМЕЙНІ ЛІКАРІ ТА ТЕРАПЕВТИ
---
НЕВРОЛОГИ, НЕЙРОХІРУРГИ, ЛІКАРІ ЗАГАЛЬНОЇ ПРАКТИКИ, СІМЕЙНІ ЛІКАРІ
---
КАРДІОЛОГИ, СІМЕЙНІ ЛІКАРІ, РЕВМАТОЛОГИ, НЕВРОЛОГИ, ЕНДОКРИНОЛОГИ
---
СТОМАТОЛОГИ
---
ІНФЕКЦІОНІСТИ, СІМЕЙНІ ЛІКАРІ, ПЕДІАТРИ, ГАСТРОЕНТЕРОЛОГИ, ГЕПАТОЛОГИ
---
ТРАВМАТОЛОГИ
---
ОНКОЛОГИ, (ОНКО-ГЕМАТОЛОГИ, ХІМІОТЕРАПЕВТИ, МАМОЛОГИ, ОНКО-ХІРУРГИ)
---
ЕНДОКРИНОЛОГИ, СІМЕЙНІ ЛІКАРІ, ПЕДІАТРИ, КАРДІОЛОГИ ТА ІНШІ СПЕЦІАЛІСТИ
---
ПЕДІАТРИ ТА СІМЕЙНІ ЛІКАРІ
---
АНЕСТЕЗІОЛОГИ, ХІРУРГИ
"Gastroenterology" Том 54, №2, 2020
Surgical tactics in the treatment of patients with hiatal hernias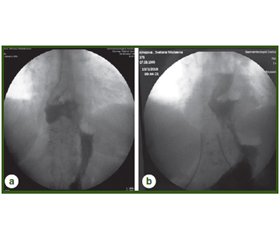 Authors:

N.V. Prolom, B.F. Shevchenko, A.M. Babii, S.A. Tarabarov, A.A. Galinsky State Institution "Institute of Gastroenterology of the National Academy of Medical Sciences of Ukraine", Dnipro, Ukraine



Categories:

Gastroenterology



Sections:

Clinical researches
Summary
Мета дослідження: розробити показання до хірургічного лікування хворих iз грижами стравохідного отвору діафрагми (ГСОД) і оцінити його результати. Матеріали та методи. У відділенні хірургії органів травлення ДУ «Інститут гастроентерології НАМН України» за період 2017–2019 рр. обстежено і прооперовано 45 пацієнтів iз грижами стравохідного отвору діафрагми. Віддалені результати лікування вивчені в терміни від 6 міс. до 2 років у 19 (42,2 %) хворих. Результати. У наших дослідженнях серед 45 оперованих пацієнтів у 27 (60,0 %) діагностовано аксіальну ГСОД (тип I), у 9 (20,0%) — параезофагеальну ГСОД (тип II), у 8 (17,8 %) — змішану ГСОД (тип III), в 1 (2,2 %) — вкорочення стравоходу (тип IV). Гігантські ГСОД, що потребуюсь алопластики, спостерігалися у 8 (17,8 %) хворих, вкорочення стравоходу на тлі великих ГСОД з несформованою стриктурою нижньої третини стравоходу діагностовано в 1 (2,2 %) пацієнта. Крурорафію виконано всім хворим: задню — в 24 (53,3 %) випадках, передню і задню — в 13 (28,9 %), алопластику — у 8 (17,8 %). Проведено лапароскопічні фундоплікації: за Нiссеном — у 36 (80,0 %) пацієнтів, за Тупе — в 6 (13,3 %), за Дором — у 3 (6,7 %). Летальних випадків не було. Середня тривалість втручання становила (135 ± 24) хв, середній час фіксації трансплантата — (24 ± 12) хв. Висновки. Лапароскопічні антирефлюксні операції є високоефективними в лікуванні ГСОД, добре переносяться і характеризуються невеликою частотою ускладнень (6 (13,3 %) випадків), швидким відновленням хворих у післяопераційному періоді, що дозволяє визнати їх операціями вибору в лікуванні цієї патології. Вибір методу хірургічного втручання при ГСОД визначається особливостями анатомічних відношень та завданнями відновлення стравохідно-шлункового переходу і діафрагми.
Цель исследования: разработать показания к хирургическому лечению больных с грыжами пищеводного отверстия диафрагмы (ГПОД) и оценить его результаты. Материалы и методы. В отделении хирургии органов пищеварения ГУ «Институт гастроэнтерологии НАМН Украины» за период 2017–2019 гг. обследовано и прооперировано 45 пациентов с грыжами пищеводного отверстия диафрагмы. Отдаленные результаты лечения изучены в сроки от 6 мес. до 2 лет у 19 (42,2 %) больных. Результаты. В наших исследованиях среди 45 оперированных пациентов у 27 (60,0 %) диагностирована аксиальная ГПОД (тип I), у 9 (20,0 %) — параэзофагеальная ГПОД (тип II), у 8 (17,8 %) — смешанная ГПОД (тип III), у 1 (2,2 %) — укорочение пищевода (тип IV). Гигантские ГПОД, требующие аллопластики, наблюдались у 8 (17,8 %) больных, укорочение пищевода на фоне больших ГПОД с формирующейся стриктурой нижней трети пищевода диагностировано у 1 (2,2 %) пациента. Крурорафия выполнена всем больным: задняя — в 24 (53,3 %) случаях, передняя и задняя — в 13 (28,9 %), аллопластика — в 8 (17,8 %). Проведены лапароскопические фундопликации: по Ниссену — у 36 (80,0 %) пациентов, по Тупе — у 6 (13,3 %), по Дору — у 3 (6,7 %). Летальных исходов не было. Средняя продолжительность вмешательства составила (135 ± 24) мин, среднее время фиксации трансплантата — (24 ± 12) мин. Выводы. Лапароскопические антирефлюксные операции являются высокоэффективными в лечении ГПОД, хорошо переносятся и характеризуются небольшой частотой осложнений (6 (13,3 %) случаев), быстрым восстановлением больных в послеоперационном периоде, что позволяет признать их операциями выбора в лечении данной патологии. Выбор метода хирургического вмешательства при ГПОД определяется особенностями анатомических взаимоотношений и задачами восстановления пищеводно-желудочного перехода и диафрагмы.
Background. The purpose was to develop indications for surgical treatment of patients with hiatal hernias and evaluate its results. Materials and methods. At the Department of Surgery of Digestive Organs of SI "Institute of Gastroenterology of the National Academy of Medical Sciences of Ukraine", 45 patients with hiatal hernias were examined in 2017–2019. Long-term treatment results were studied within 6 months to 2 years in 19 (42.2 %) individuals. Results. In our studies, among 45 operated patients, 27 (60.0 %) had a diagnosis of axial hiatal hernia (type I), 9 (20.0 %) — paraesophageal hiatal hernia (type II), 8 (17.8 %) — combined hiatal hernia (type III), 1 (2.2 %) patient had hiatal hernia with a shortening of the esophagus (type IV). Grade I of hiatal hernia was noted in 25 (55.6 %) people, grade II occurred in 12 (26.7 %), and grade III, when body and even the antral part of the stomach prolapse into the posterior mediastinum, — in 8 (17.8 %) patients. Cruroplasty was performed in 100 % of cases: posterior — in 24 (53.3 %) individuals, anterior and posterior (сombined) — in 13 (28.9 %), alloplasty — in 8 (17.8 %). Laparoscopic fundoplication was carried out in all patients: Nissen fundoplication — in 36 (80.0 %), Toupet fundoplication — in 6 (13.3 %), Dor fundoplication — in 3 (6.7 %). There were no fatal cases. The average duration of surgery was (135 ± 24) min, the average time of transplant fixation — (24 ± 12) min. Conclusions. Therefore, laparoscopic antireflux operations are highly effective in the treatment of hiatal hernias, well tolerated and characterized by a low percentage of complications (6 (13.3 %) cases), rapid recovery of patients in the postoperative period, allowing them to be recognized as surgery of choice in the treatment of this pathology. The choice of surgical procedure for hiatal hernia is determined by the features of anatomical interrelations and the purpose of restoring the esophageal-gastric junction and diaphragm.
Keywords
грижа стравохідного отвору діафрагми; лапароскопічна фундоплікація; крурорафія; алопластика
грыжа пищеводного отверстия диафрагмы; лапароскопическая фундопликация; крурорафия; аллопластика
hiatal hernia; laparoscopic fundoplication; cruroplasty; alloplasty
For the full article you need to subscribe to the magazine.
Bibliography
Veligodsky M.M., Gorbulich O.V., Komarchuk V.V. Prevention of adverse results of laparoscopic correction of antireflux function of cardia in the hernia of the esophagus and esophageal achalasia. Odessa Medical Journal. 2016. 3(149). 66-69 (in Ukrainian).
Devyatkin A.Y., Chugunov A.N., Guryev E.N. Application of ultrasound examination with three-dimensional image reconstruction in the diagnosis of hernia of the esophageal orifice of the diaphragm. Practical Medicine. 2012. 9(65). 146-150 (in Russian).
Mikhin V., Kuhtenko Yu.V. Hernia of the esophageal orifice: Tutorial. Volgograd: VolgSMU Publishing House, 2014. 72 p. (in Russian).
Zhurbenko G.A., Karpitsky A.S. Laparoscopic valve fundoplication as a method of surgical treatment of diaphragm esophageal hernia. Surgery News. 2015. 23(1). 23-29 (in Russian).
Kalinina E.A., Pryakhin A.N. Technical aspects of laparoscopic plastic hernia of the esophageal orifice of the diaphragm: a literature review and own experience. Newspaper of SUSU. The series "Education, Health Care, Physical Culture". 2014. 14. 54-60 (in Russian).
Koetje J.H., Nieuwenhuijs V.B., Irvine T. et al. Measuring Outcomes of Laparoscopic Anti-reflux Surgery: Quality of Life Versus Symptom Scores? World J. Surg. 2016. 40(5). 1137-44. doi: 10.1007/s00268-015-3394-9.
Schietroma M. et al. Laparoscopic floppy Nissen fundoplication: 11-year follow-up. Surg. Laparosc. Endosc. Percutaneous. Tech. 2013. 23(3). 281-285.
Lebenthal A., Waterford S.D., Fisichella P.M. Treatment and controversies in paraesophageal hernia repair. Front. Surg. 2015 Apr 20. 2. 13. doi: 10.3389/fsurg.2015.00013.
Koh Y.X., Ong L.W., Lee J., Wong A.S. Paraesophageal and parahiatal hernias in an Asian acute care tertiary hospital: an underappreciated surgical condition. Singapore Med. J. 2016 Dec. 57(12). 669-675. doi: 10.11622/smedj.2016018.
Lyons B.E., Austin D., Seelye A. et al. Pervasive computing technologies to continuously assess Alzheimer's disease progression and intervention efficacy. Front. Aging Neurosci. 2015. 7. 102.