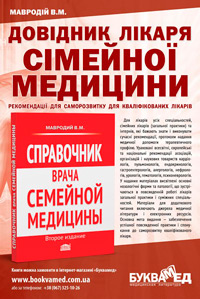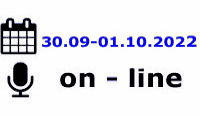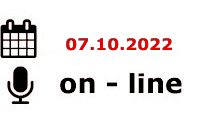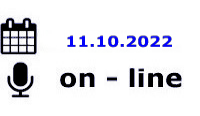 ---
СІМЕЙНІ ЛІКАРІ ТА ТЕРАПЕВТИ
---
НЕВРОЛОГИ, НЕЙРОХІРУРГИ, ЛІКАРІ ЗАГАЛЬНОЇ ПРАКТИКИ, СІМЕЙНІ ЛІКАРІ
---
КАРДІОЛОГИ, СІМЕЙНІ ЛІКАРІ, РЕВМАТОЛОГИ, НЕВРОЛОГИ, ЕНДОКРИНОЛОГИ
---
СТОМАТОЛОГИ
---
ІНФЕКЦІОНІСТИ, СІМЕЙНІ ЛІКАРІ, ПЕДІАТРИ, ГАСТРОЕНТЕРОЛОГИ, ГЕПАТОЛОГИ
---
ТРАВМАТОЛОГИ
---
ОНКОЛОГИ, (ОНКО-ГЕМАТОЛОГИ, ХІМІОТЕРАПЕВТИ, МАМОЛОГИ, ОНКО-ХІРУРГИ)
---
ЕНДОКРИНОЛОГИ, СІМЕЙНІ ЛІКАРІ, ПЕДІАТРИ, КАРДІОЛОГИ ТА ІНШІ СПЕЦІАЛІСТИ
---
ПЕДІАТРИ ТА СІМЕЙНІ ЛІКАРІ
---
АНЕСТЕЗІОЛОГИ, ХІРУРГИ
"Actual Infectology" 4 (9) 2015
Diagnostic and Therapeutic Difficulties in Children with Viral Exanthema in the Practice of General Practitioners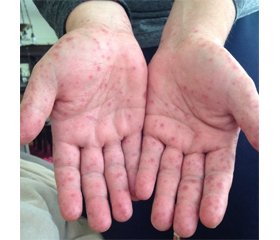 Summary
В статье представлены данные о вирусной экзантеме, вызываемой энтеровирусом Коксаки (Coxsackie A16), у детей. Описаны особенности течения и трудности в диагностике и лечении заболевания в аридном регионе.
У статті наведені дані щодо вірусної екзантеми, викликаної ентеровірусом Коксакі (Coxsackie A16), у дітей. Описано особливості перебігу і труднощі в діагностиці та лікуванні захворювання в арідному регіоні.
The article presents data on viral exanthema caused by Coxsackie enterovirus (Coxsackie A16) in children. The features of the course and the difficulty in the diagnosis and treatment of this disease in the arid region are described.
Keywords
вирусная экзантема, энтеровирус Коксаки, дети.
вірусна екзантема, ентеровірус Коксакі, діти.
viral exanthema, Coxsackie enterovirus, children.

In practice, infectionists, pediatricians, gastroenterologists, dermatologists, allergists, and especially general practitioners (GPs) are often faced with manifestations of exanthema (sudden rash, viral pemphigus, exanthem subitum, roseola infantum). The diagnosis of viral exanthema in the practice of the above experts put extremely rare, although according to the world literature, up to 10% of infants with fever hospitalized according this cause. Moreover, according to the world experience similar symptoms (fever, rash) observed in many viral diseases caused by HHV-6 and HHV-7 type of enterovirus infection Coxsackie A and B, ECHO
Is well known that Central Asia is an arid region and practitioners in this area are often faced with the most common form of viral exanthema, caused by enterovirus Coxsackie (Coxsackie A16). Early diagnosis and choosing the right tactics treatment requires an interdisciplinary cooperation of specialists. The initial manifestation of this form is similar to many other manifestations of infection (fever, fatigue, abdominal pain, arthralgia, etc.) and allergic (macular and maculopapular rash) diseases affecting the respiratory and gastrointestinal tracts, complicating the differential diagnosis. At doubt, is possible to carry out laboratory (serologic) investigation to confirm the diagnosis
Usually affects young children up to 10 years rarely adults. The cause of the disease is more likely to Coxsackie virus A16 belonging to the picornavirus family. Infection occurs contact (mouth to mouth) and the fecal-oral route, and the contagiousness becomes high. Incubation period consist 3-8 days. The disease begins with fever, runny nose, cough, sore throat, arthralgia, diarrhea, abdominal pain. After approximately 12-24 hours after the onset of prodromal manifestations on the mucous membranes of the mouth appear multiple painful ulcers. On the internal surface of the hands and feet rarely on the skin of the buttocks and the extensor surfaces of elbows and knees appear spotted and papular rash, quickly turning into vesicles.
Our observations. In spring and summer 2015 at consultative-diagnostic polyclinic clinic Tashkent Pediatric Medical Institute and urban children's diagnostic center in Tashkent approached 86 children, aged from 6 months to 11 years who were diagnosed viral exanthema. Complex therapeutic measures have been carried out to all these children, based on the age of patients and the severity of viral exanthema. This antiviral drugs administered on a background of immunotherapy, and special attention, has been given to recovery of gastro-intestinal function using adsorbents, pre- and probiotics. It is worth noting that the treatment of infants and young children has proven itself medication Enterol-250. It has rapid antitoxic and antiinflammatory effects on gastrointestinal mucosa, especially in combination with a rectal suppository Viferon, which in turn demonstrate significant antiviral and immunomodulatory properties. During the therapy, we observed already on 2nd day a marked reduction in the phenomena of intoxication, and on 4-6 days the vast majority of rashes resorbed.
Conclusion.
Thus, viral rash caused by enterovirus Coxsackie (Coxsackie A16) has a special urgency today among children, especially for those living in the arid region. In connection with the frequency of occurrence and spread of the disease, the existing mistakes and difficulties in the diagnosis of the various specialists and general practitioners in particular, talking about the imperfections of the diagnostic methods used in this pathology. In order to reduce the frequency of diagnostic errors and inappropriate therapy appointment it is advisable to pay more attention to viral exanthema, to give further details by the publication of diagnostic algorithm, the development of teaching aids bases on the use of modern antiviral and immunomodulatory drugs and their introduction into practice of primary health care.
Bibliography
1. Caselli E., Di Luca D. Molecular biology and clinical associations of Roseoloviruses human herpes virus 6 and human herpes virus 7 // New Microbiol. — 2007. — № 30(3). — Р. 173-187.
2. Farshadmoghadam Н., Pourakbari В., Mahmoudi S., Sadeghi R.H., Mamishi S. Human herpesvirus 6 infection in febrile children: frequency in an Iranian referral hospital // British Journal of Biomedical Science. — 2014. — № 71(3).
3. Magalhães I.M., Martins R.V.N., Vianna R.O., Moysés N., Afonso L.A., Oliveira S.A., Cavalcanti S.M.B. Detection of human herpesvirus 7 infection in young children presenting with exanthema subitum // Mem. Inst. Oswaldo Cruz. — Rio de Janeiro, May 2011. — Vol. 106, № 3.
4. Magalhães I.M., Martins R.V.N., Cossatis J.J., Cavaliere R.M., Afonso L.A., Moysés N., Oliveira S.A., Cavalcanti S.M.B. Detection of human herpesvirus 6 and 7 DNA in saliva from healthy adults from Rio de Janeiro, Brazil // Mem. Inst. Oswaldo Cruz. — 2010. — № 105. — Р. 925-927.
5. Revest M., Minjolle S., Veyer D., Lagathu G., Michelet C., Colimon R. Detection of HHV-6 in over a thousand samples: new types of infection revealed by an analysis of positiveresults // J. Clin. Virol. — 2011. — № 51(1). — Р. 20-4.
6. Гейдарова Н.Ф. Оценка влияния энтеровирусной инфекции на состояние новорожденных // Фундаментальные исследования. — 2014. — № 4–1. — С. 72-75.
7. Никольский М.Л., Соколова Е.Д., Мессорош В.Г., Минченко С.И. Актуальность диагностики вируса герпеса человека 6-го типа у детей // Детские инфекции. — 2009. — № 4. — С. 65-66.